The #1 premium ice-cream in the world
Häagen-Dazs™ was founded in New York in 1960 by Reuben Mattus - whose ambition was to create the world's finest ice-cream.
Every Häagen-Dazs™ flavour starts with 4 kitchen friendly ingredients: real milk, fresh cream, free-range eggs and sugar.
We use all natural flavours and no preservatives, no artificial colours, no artificial emulsifiers or stabilizers and absolutely no genetically modified ingredients.
We use only the highest-quality ingredients to create the premium taste and much loved taste of Häagen-Dazs™. Compared to other ice creams we limit the amount of 'air' in each of our products to deliver a unique experience of pleasure and indulgence – this means our ice-cream takes longer to melt, but we think it's worth the wait!
In the UK since 1987, Häagen-Dazs™ is sold in major supermarkets, convenience stores and through foodservice channels.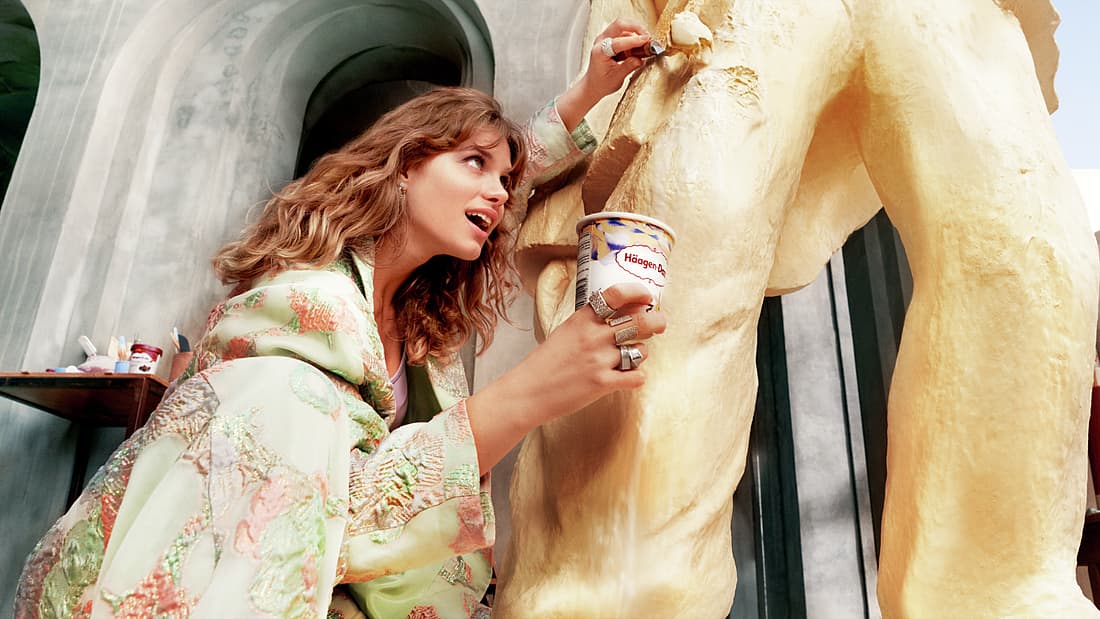 It's more than ice cream. It's Häagen-Dazs™.
In 1960, Häagen-Dazs™ set out with a goal to make better ice cream. What began as three simple flavors has grown into an international brand that continues to raise the bar in creativity and quality.
Although Häagen-Dazs™ products are available in the U.S., General Mills manages and operates the Häagen-Dazs™ business outside of North America. You will find our ice cream in over 90 countries and you can visit our shops in over 40, including France, China, Mexico, Thailand and the UAE.
Watch our founder story below.
CREATIVITY IN EVERY BITE.
Ice cream, bars, spirits, and more. Häagen-Dazs™ crafts every product with the highest quality ingredients. Check out the classics below or find your newest obsession here:
Fun facts about Häagen-Dazs™
The perfect ice cream doesn't happen overnight.
Three simple flavors. One big idea.
Starting with vanilla, chocolate and coffee, Reuben Mattus set out to change ice cream forever.
Quality sets up shop
In 1976, the first Häagen-Dazs™ shop opened in Brooklyn Heights, NY. The shop is still there today.
An international success
Today, Häagen-Dazs™ is sold in more than 900 shops in 50 countries.
News & Story Feed
See what we're cooking up
Get the latest on company and brand news, financial performance, sustainability reports and more.